Jermaine has paid his penance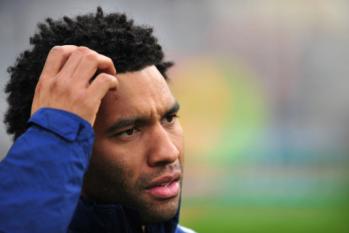 By Tom Bason
October 14 2012
Are there many better sights in English football than a team with two flying wingers? For virtually three years we were denied seeing this at Molineux with the Michael Kightly's injury saga and the general disappointment of Stephen Hunt. But, finally under Ståle Solbakken we are getting this treat on a regular basis. On the left flank, Bakary Sako has settled in well and it has been his goals and assists that have helped to fire Wolves up the table. On the other flank, Słavomir Peszko is a tidy player who links up well with the rest of the team, while Razak Boukari is a player who is yet to really make an impact, but has the potential to excite. But, both Peszko and Boukari are injured, leaving Wolves with less right wingers than at a Socialist Party convention.
And so, it is that Jermaine Pennant has arrived on a three month loan from Stoke City after losing his place in the Potters starting eleven to Michael Kightly. While Pennant's ability is not to be questioned, perhaps his head is. A glance at his career suggests that he's struggled when at bigger clubs, not being a massive success at either Arsenal or Liverpool. But, consider the two biggest games he played at those two clubs: a hat trick on his Premier League debut against Southampton followed by being Liverpool's best player in the 2007 Champions League Final. In fact, I'd say that the way he tore into Milan's defence, specifically Marek Jankulovski who was both cautioned and substituted that night, was the second best performance I've seen from an English player at that level (the best being Owen Hargreaves' man of the match performance against Valencia in the 2001 Champions League Final).

If ever Pennant had a sliding doors moment, it was that summer. With David Beckham ostracised from Steve McLaren's England team, Pennant was the best placed player to take up England's right wing place. Instead, McLaren overlooked Pennant for the two games against Andorra and Israel, and Pennant never really hit those heights again. An injury early in the following season helped to curtail his Anfield career, with Rafa Benitez generally preferring the more workmanlike Dirk Kuyt to the enigmatic Pennant. Pennant never really found another home until signed by Tony Pulis to play on the opposite flank to Matthew Etherington.

But, Pennant has never actually been known for his footballing ability. Until he was arrested, he was probably best known as moving from Notts County to Arsenal for £2 million aged just 15 - a phenomenal amount of money for a teenager yet to sit his GCSEs. Taking this into account with his upbringing - his mother died when he was three, his father was jailed for dealing heroin and crack - and perhaps it's no surprise that he has so often appeared in the wrong pages of the tabloids. While he's had a string of glamorous girlfriends - hardly a stick with which to beat a footballer - it is his problems with cars that have preceded him. A year after being banned for driving the wrong way down a one way street came his most famous indiscretion. After crashing a car into a lamppost, he famously gave his name as 'Ashley Cole'. He would later plead guilty to drink driving and driving while disqualified and serve 30 days in prison.

Upon his release, he played for Birmingham City while wearing an electronic tag (can anyone name the first footballer to play with a tag?). But, this was arguably his longest period of playing consistent football, and inspired his move to Liverpool. I would like to say that he learned from this mistake, but earlier this year he was given a suspended sentence for drink, driving while disqualified and without insurance - a far more serious charge than the one normally mentioned, when he apparently 'forgot' he owned a Porsche left at Zaragoza train station, racking up five months of parking tickets.

And even this week, his Twitter comments have left many Wolves fan wondering whether he wants to be here. In his tweets, he expressed his disappointment at leaving Stoke, wanting to stay in the Premier League. I don't see a problem with this; it's exactly what Wolves' fans would want to see from a player leaving us on loan, a player saying they don't want to leave. But, he's joined us. There's no point in him coming to us if he's not going to play properly. The only way he's going to force himself back into Stoke's team is with a good few months at Molineux. And similarly, he must have convinced Ståle Solbakken that he wants to play football. I've no doubt that Pennant is the finest English winger of his generation, and I personally can't wait to see Pennant on one flank with Sako on the other. Just don't let him anywhere near the wheel of a car...