Wolves 1-1 Fulham Chalkboards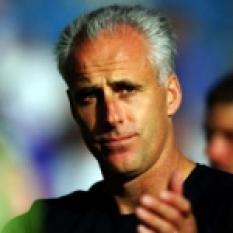 By Tom Bason
April 23 2011
With Wolves drawing 1-1 with Fulham, here are a few chalkboards of one or two interesting (in my mind at least) things I noticed during the match:
Guedioura is not a winger
I could understand Mick McCarthy playing Guedioura wide against Everton to try and stop Leighton Baines, but he was marginalised today. He attempted just 8 passes and gave Fulham's left back Carlos Salcido far too much space to play.
We were very one-sided
With Matt Jarvis as the only real outlet in the midfield, it was noticeable how lopsided we were. Compare todays pattern of passing with that of the Newcastle match, where Jarvis was on one flank with Adam Hammill/Michael Kightly opposite him.
Fletcher was excellent
Despite not being the tallest, he won five of his nine aerial battles, a far better record than Kevin Doyle managed in his last game against Aston Villa.
Has the passing game disappeared?
Not once did Wayne Hennessey distribute the ball to a defender, instead preferring to hit long balls aimed towards Fletcher.