Everton 1 Wolves 1- A Look At The Tactics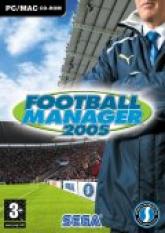 By Tom Bason
August 22 2010
"We were poor in the first half, abject actually, but we held on until the 43rd minute, I'll take responsibility for that because I set the team up and was tinkering with it." As Mick McCarthy takes full responsibility for yesterdays poor first half performance, I thought I'd have a look at what went wrong in the first half, and then what went right in the second. I was disappointed when I saw our starting line-up. Everton's main strength is their ability in the centre of the midfield. The likes of Mikel Arteta and Stephen Pienaar wouldn't look out of place in any Premier League midfield, and they are ably assisted by the likes of Johnny Heitinga, Diniyar Bilyaletdinov, Maroane Fellaini, Jack Rodwell and Tim Cahill. I was hoping we'd go into the game with a midfield 5 to try and close down their midfield. Instead, this was the starting line-up:

With Jermaine Beckford playing upfront, it was also clear we were worried about his pace, and so we played a reasonably deep defensive line. This, coupled with our four man midfield gave their midfield far too much space, with Arteta in particular making use of it. Everton's five good Premier League midfielders were always going to get the better of our four average (at best) midfielders. As a result, Heitinga always had far too much time to take the ball from the Everton defence. Neither Kevin Doyle or Sylvan Ebanks-Blake were dropping back to stop Heitinga, meaning that David Jones was often force forward to shut him down, leaving Karl Henry to deal with Arteta and Cahill.

It was obvious after a few minutes that this couldn't happen. With Leighton Baines trying to advance down Everton's left, Matt Jarvis's attacking threat was totally negated, with him often playing very narrowly to help out in the centre. To try and change this, Ebanks-Blake was pulled out to the left, with Stephen Ward moving into the centre leaving Doyle upfront by himself like this:


This only lasted 10 minutes, with Doyle often being isolated upfront and Jarvis and Ebanks-Blake struggling to get into the game. Cleverly, Moyes recognised that Doyle couldn't deal with both Phil Jagielka and Sylvain Distin, and so both of these were given license to bring the ball out of defence, again giving Everton an extra man in midfield. In an attempt to stop this, we changed back into a more recognisable 4-4-2, with Ebanks-Blake given the duty of picking Heitinga up, a role he is not particularly adept at. Given Everton's dominance, we were perhaps fortunate that they lacked a cutting edge. Had they had this, the game could easily have been over half time. Something had to change.

We came out in the second half and straight away it was noticeable that we were playing a higher defensive line. This closed the gaps in midfield, and Arteta especially was not given the time and space he was afforded in the first half. We were helped by Moyes' decision to move Cahill further forward in search of second goal that would probably have finished the game- a move that meant we were no longer so outnumbered in the middle of the park. It was clear that McCarthy had identified Tony Hibbert as the weak link in Everton's back line, with Ward playing wider on the left than Jarvis did on the right in an attempt to expose Hibbert.

The major change in the match came with two second half substitutions. Firstly Elokobi was withdrawn for Adlene Guedioura, with Jarvis switching to the left, Ward dropping to leftback and Guedioura playing on the right. The major change came when Jones, who struggled to make the sort of influence he had against Stoke was withdrawn for Greg Halford. This allowed Guedioura to play in the centre, where his dynamism and pace helped to break Everton's domination. With Halford tucking in on the right, Jarvis was able to target Hibbert, and twice went past him with ease. Had Jarvis played here the entire 90 minutes, he would definitely have been able to impart more influence on the game.

The equaliser came from Guedioura's added bite in midfield and was helped by McCarthy's decision to leave both Doyle and Ebanks-Blake upfront, meaning that when the ball was won back, Guedioura had two men in front of him to use in the counter. After the goal, either team could have won it, but it was Wolves who looked the more likely. Halford used his height well to win headers against Baines while Jarvis was more involved on the other flank, forcing Hibbert back.
As he admitted, McCarthy got his tactics wrong in the first half but has every right to take some credit for the second half improvement. Closing down the space in the midfield stopped Everton asserting the control they did in the first half, and the introduction of Guedioura was the game changing substitution. This performance will have given Mick food for thought, it wouldn't surprise me to see us revert to 4-5-1 for the trip to White Hart Lane in a few weeks.