Poor Management, A Relegation Battle & History Is Against Us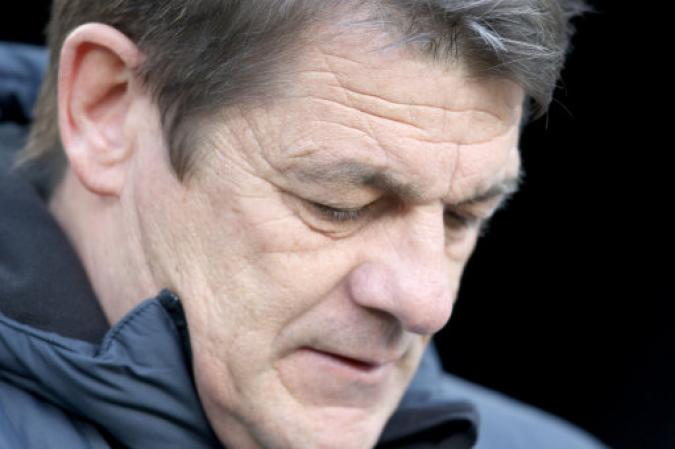 By Tyne-Talk
May 17 2015
When I handed over the reins of this site just under a year ago, I didn't anticipate it's lack of ownership would mirror that of the club as it is now. Tyne-Talk effectively switched off for the season just as our players have on and off the pitch. Hopefully come next season both will bounce back.
It is so disappointing to watch a club loved by so many fall into the doldrums of relegation just a few seasons after they showed such determination to be promoted back to the Premier League having suffered the same fate.
Yet we continue to support a club floating along without an effective coach, captain, manager or owner. For a business man like Mike Ashley you would think that one of his most costly businesses would be a priority when it became clear that the cash flow would decrease quite quickly, but instead we are met with silence or at best a pathetic statement backing the current situation.
Releasing a statement supporting the current set up that was failing so badly just proved to the fans that Mike Ashley not only doesn't care about the club, he longer cares about the cash flow, something we thought would never happen.
Newcastle United will immediately have lost £65m in television rights (but about £34m when other funding is considered) if they are relegated (and I almost want to use the word when as the team do not deserve to play Premier League football). The media are putting it out there that Mike Ashley has managed the club so well that this won't impact too badly unlike on other relegated teams. But the reality is that it is the fans that have made this happen; it is the fans who are lining the clubs pockets and the fans who are the people to have supported this club financially, contributing to the clubs ability to sustain a Championship run.
It is the 47,000-50,000 fans (down from a consistent 52,000 or so) who despite everything still cheer on the club from their seats (despite attempts at boycotting), still back the players in the stadium (even if they will slate them on social media afterwards) and who will still be there if the club are relegated. This is because this is a fans club. They don't turn up for the board, the owner or even the manager. They turn up because when those three groups of people are long gone, they will once again be the ones to pick up the pieces. Support a new manager, new players and new owner.
Then we have our "coach" Carver. A man who has served the club during three different terms, leaving for the 2nd time in 2004, only to return in 2011 and be rewarded with a managerial role until now because Mike Ashley refused to put his hand in his pocket. A man who has admitted he doesn't know what to do, who has admitted the last game of the season is "do or die" and admitted he needs the fans to help the team win. And they will…… they will help but they may not see a win.
A man who despite thinking the world of himself will most certainly be out of a job next Monday just in time for him to enjoy his summer holiday, despite having the sheer arrogance to give Mike Ashley an ultimatum, because surely Mike Ashley would not allow his shambolic reign (that's 10/57 possible points) to keep him in a job. He is, as we are repeatedly reminded a business man after all and this would not make good business sense.
As it stands next weekend will be horrendous for any Newcastle United fan, supporter or person who just might quite like them. The familiarity of the 2008/09 season cannot be forgotten, relying on Hull City against Manchester United at home and Sunderland against Chelsea are all too familiar. Playing a team in claret and blue also doesn't help, though this season we may have hoped we were playing Villa on the last day who are also battling to stay up, rather than West Ham who have performed significantly better for much of the season and who we have to beat.
So for the optimists amongst you, Sunderland have a game in hand and Villa play Burnley. We play a team with a goal difference of -1 compared to our -25, a point difference of +47 to our +36 and who have lost their last 2 games and will want to end on a high and in the top ten.
I wish you all the best next Sunday and I really, really hope that we come out breathing a sigh of relief. But either way, I also really, really, hope that that the rumours that Mike Ashley will have to sell the club if we are relegated are true as no fan deserves to have to repeat this cycle of inadequate leadership, poor managerial decisions and an appalling inability to communicate and be honest from the top.
View a Printer Friendly version of this Story.
Poor Management, A Relegation Battle & History Is Against Us
Discussion started by TyneTalk (IP Logged), 17/05/2015 14:42
TyneTalk
17/05/2015 14:42
What do you think? You can have your say by posting below.
If you do not already have an account
Click here to Register
.
mentalman
23/05/2015 15:36
I really don't think relegation will cause Ashley to sell the club there's 34 million in the bank, parachute payments and we'll probably raise about 30 - 40 million in player sales. Plenty to sustain a season in the championship.
Sorry, only registered users may post in this forum.