United's Champions League campaign 2018-19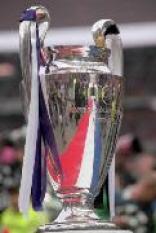 By Rogero
September 17 2018
Manchester United are in a Champions League group with Juventus, Valencia and Young Boys. Their campaign begins on 19th September away in Bern when they play Youn Boys; match 2 sees Valencia visit Old Trafford on 2nd October and on 23rd October the highly anticipated return of Cristiano Ronaldo with his new team Juventus. United travel to Torino for the return fixture on 7th November. Young Boys visit Manchester on 27th November with the final league match being away in Valencia on 12th December.
All games will be live on BT Sport.
In domestic competitions United have been drawn at home to Derby County in the League Cup.