Chelsea Fans, A Question?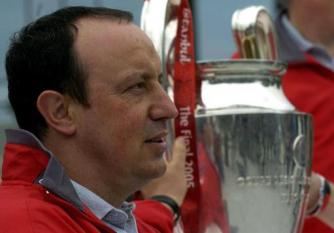 By John Christie
March 8 2012
Given the choice for your new manager, would you prefer Rafa, a man with proven European pedigree? Or Harry Redknapp, a man with no European pedigree, and has never come near winning a title of any kind as he nears his retirement? I do believe I know the answer after the songs and banners against Rafa that were displayed this week.
Think on this though, our media creates heroes and villains, people are put into a box by the media, and that's where they stay. It's a pantomime we are served up "good old arry " and "fat Spanish waiter". It's about time football fans started to look past the headlines and instead look at facts.
I don't believe for one minute Abromavich will look at Redknapp, but has considered Rafa. Hence the negative vibes from your fans, but everything is not as black and white as the media portray. You may have the intelligence to think for yourself, alas it seems most fans dont; so, as the saying goes, we get the media we deserve.