Leeds beaten by QPR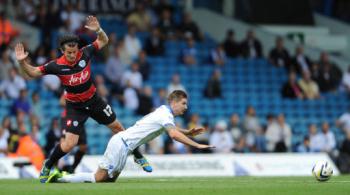 By Andy Baggott
September 2 2013
Leeds slipped to their first defeat of the season against Championship favourites QPR on Saturday. If I'm honest, it wasn't a classic, with neither team really peppering the goal. Looking at their team, QPR should walk this league – by a mile. A host of quality, and backed with some decent money, they are rightly the bookies choice to go up.
We defended well – Scott Wooten at the back looks a good signing – the midfield defended as a unit well too. The problem, however, was that bit of quality going forward. There wasn't the guile or inventiveness needed to unlock a solid looking Rangers back line. The only goal, when it came, was in no small part down to the dead ball delivery of Joey Barton. It was whipped in at pace, caused problems, and Clint Hill fired home. That was it – the difference between a point and 3.
Looking at the teams in this division, there's not a huge amount between them – and why quality players – especially attacking ones, are at a premium. We've got McCormack, fresh from a new 4 year contract, but, with a little over 5 ½ hours left of the transfer window, Leeds need to invest in some proven quality, otherwise close games like this, can easily go against us..
More Leeds United headlines
Leeds United Poll