Reserves v Wolves: LIVE From 7pm Tonight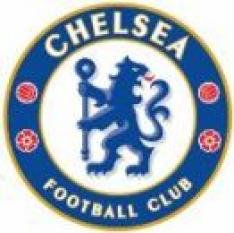 COME ON CHELSEA
By Since66
January 18 2010
The reserves take on Wolves this evening in their first game of 2010 and there will be LIVE updates on the board from 7pm. The game is being played at Cobham, because Griffin Park, the home of Brentford is being used for FA Cup commitments later on this week. Because of the nature of the setup at Cobham, Chelsea cannot provide accommodation for spectators. Chelsea have apologised for this situation, but the matter is out of the clubs hands.

However Chelsea TV are screening the game LIVE and as already mentioned there will be LIVE updates on the board from 7pm.

There is no team news available at the moment.

Michael Essien injured yesterday while training with Ghana is returning to Chelsea later on this week. More news on his injury as and when it becomes available.

Congratulations to Frank Lampard who was honoured with the Football Writers' Association's Tribute award on Sunday evening.

Super Frank said, "It is unexpected for me. I'm not quite getting towards the end of my career yet but I'm very proud of what I've achieved and to get recognition for what I've achieved from the FWA is a huge thing.

"The football writers are so hard to please. They see us every week. They are the critics of football and I'm very proud that they have seen me in this light.

"I am really enjoying my football at the moment. You get to 31 and you know you are past the middle part of your career now and I just want to make it last as long as you can."