Tykes Takeover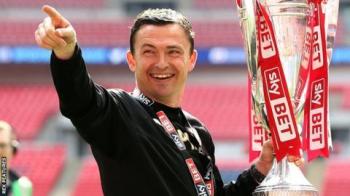 By Red Army
December 21 2017
So our beloved Barnsley FC has finally been taken over by a billionaire consortium but what does this mean for the reds going forward?
First of all it is the end of an era and I'm sure I speak for all Barnsley fans by thanking Patrick Cryne for what he has done for the club during his 14 years in charge.
Saving the club and making it stable along with the double Wembley season will be his legacy and it is a shame he didn't get the chance to take the club even further and possibly work with the new owners going forward.
The Cryne family still hold a 20% stake in the club which is certainly a good thing as we know that they definitely have the best interests of club at heart.
So now that we are rich what does this mean? Well hopefully it means that we can compete with other Championship clubs in terms of transfer fees and wages.
I don't expect us paying top whack say like Villa, Wolves or Wednesday but somewhere middle of the road would be nice.
To not have to sell our best players to mid table Championship clubs just because they can treble their wages is my only dream at this stage until I see how things unfold and progress over the next couple of seasons.
Having a bit of money doesn't automatically mean that we should be play-off contenders. In fact the short term aim can only be to stay in the Championship this season which could depend heavily on what we are able to do in January.
We have a fairly big squad so it may be a case of having to get rid of some players first despite having money to spend on reinforcements.
This takeover will obviously give many fans great optimism that we can at least stabilise as a Championship club or even dream of a Premier League return one day.
Other fans I know are sceptical when foreign owners take over a club and for every successful case that you see there are also great big failures such as Blackburn and Leyton Orient.
This consortiums previous success with Nice in France shows that there is huge promise at Oakwell but I do believe it is much easier to do that in France than it is at any level in England.
On to the football side of things and after five defeats on the bounce the 0 – 0 draw away at a good Brentford side was much needed coming in to this busy Christmas period.
The fixtures over the festive period aren't easy but they never are in the Championship but we now need to take the positives from a clean sheet against a good Brentford side and somehow manage to rediscover our goal scoring form that has been severely lacking over the last six games.
Onwards and upwards. COYR.
View a Printer Friendly version of this Story.
Tykes Takeover
Tarn Talk (IP Logged)
21/12/2017 10:29
What do you think? You can have your say by posting below.
If you do not already have an account
Click here to Register
.