Mkhitaryan MotM v Bournemouth Player Ratings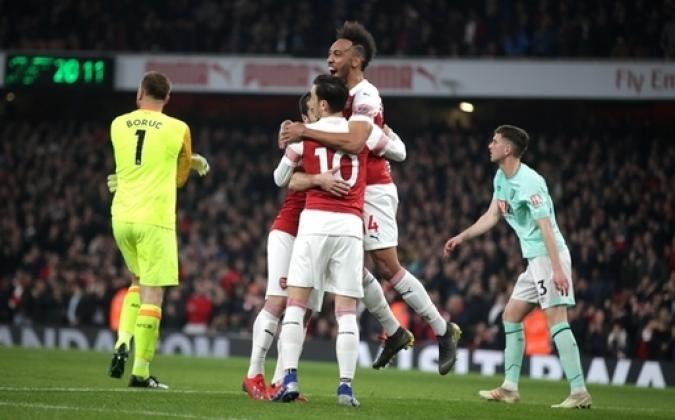 By Matt Sadler
February 27 2019
Comfortable win should fill us with confidence before the big game Saturday. Guendouzi gets caught in possession fairly often but usually manages to win a foul. This time it's cost us a goal. Hopefully he will learn. Happy for Jenkinson on his first Premier League start since 2016, and first Premier League home start since 2013.
RATINGS
Leno - 6. Made one or two good saves but put Guendouzi under pressure with a poor pass which led to their goal.

Sokratis - 6. Okay but don't think he looked as comfortable playing RCB.
Koscielny - 7. Solid and scored. Good night's work.
Monreal - 6. Okay. Better when he moved to left back.

Jenkinson - 8. Constantly up and down the right all evening. Didn't look out of place at all. That big tackle and one-two to win a corner when we had two players down injured in the first half was great.
Torreira - 7. Put in his usual shift. Busy.
Guendouzi - 7. Generally I thought he played really well but he loses a point for getting caught in possession and costing us a goal.
Kolasinac - 7. Good assist for our opener. Attacking threat as always.

Mkhitaryan - 9. His best game for us? Goal and two assists. Excellent.
Aubameyang - 7. Struggled to get into the game at times but took his goal well.
Ozil - 8. Scored one, made one, involved in another and hit the post. Really good.

Subs:

Iwobi - 6. Lively.
Lacazette - 7. Great cameo. Dangerous, hardworking. Took his free kick well.
Suarez - 5. Great opportunity for him tonight but again he didn't show anything.