Could Arsenal Have Been Klip Klopping Along By Now?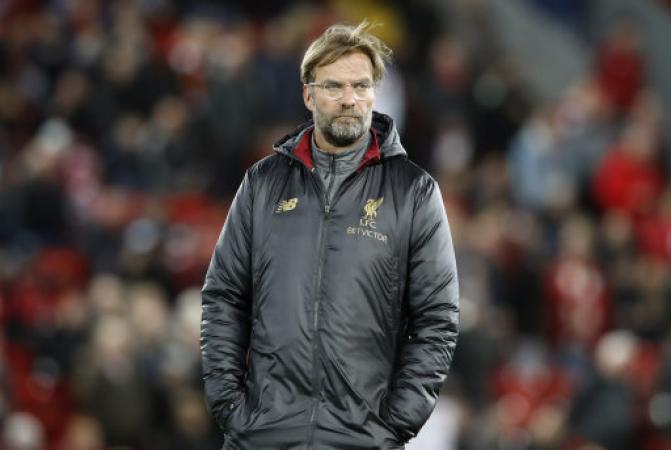 By Young Han Solo
November 1 2018
Arsenal fans are approaching the Liverpool game with some apprehension, although they are happy with Emery's progress so far, many feel he has not had enough time to develop a team that can take on the big guns.
Regular AT contributor Young Han solo asks if it could have been different:
What Could have been: Jurgen Klopp
It hard to look at what Jurgen Klopp has done at Liverpool and not feel a little envy. After all, he was, (for many) the heir apparent to Arsene Wenger. He came to them with personality, pedigree, and a flair for attacking football; the heavy metal to Wenger's classical style.
But what if he had joined us in 2015? Would he have been able to take a team to the champions league final in just a couple of seasons? To turn them into genuine contenders for the title?
In his first game Klopp put out a team of:
Mignolet
Clyne
Skrtl
Sakho
Moreno
Milner
Lucas
Can
Lallana
Origi
Arguably, that's a much worse team than Emery inherited but as a more adequate comparison, Wenger's team that same weekend was:
Cech
Bellerin
Gabriel
Koscielny
Monreal
Coquelin
Cazorla
Oxlaide-Chamberlain
Ozil
Sanchez
It's easy to look at Klopp and say he spent an awful lot of money to re-engineer his team….and he did. But when you see those two sides against each other I know which team I would have rather inherited. That Arsenal team was strong.
He would have worked under very different constraints at Arsenal but I can see his passionate, personable approach mixed with dedication and effort would have probably delivered greater results than Wenger did at the time (and those results were still impressive in my opinion.)
I would argue, that Klopp would have actually improved on where Liverpool are now had he taken on Arsenal in 2015. However, it's worth evaluating some of the fortune he's had at Liverpool to see if he really has done as much as people think.
Firstly, the money. They've paid very big money for players. He was fortunate to have inherited a healthy bank balance and a fan base desperate for replacements having seen Stirling and Suarez depart in recent times. But he's spent this money very well. The money paid for Van Dijk was a sum Arsenal fans could only dream about for a defender. But it was what they needed and Klopp went and got him without thought. It's hard to argue with the £38m spent on Salah as well. By modern standards, that is a bargain!
Secondly, the youth. Many look at Klopp and say he inherited an array of young talent. But he actually didn't. Alexander-Arnold is one of the players people look at, and he has been exceptional. However, Klopp actually brought in Joe Gomez and Andy Robertson; two players often confused as young academy stars.
Thirdly, his tactics. He hasn't always got it right, a 5-0 massacre at the hands of Manchester City is testament to that (albeit with ten men.) But when he's got it right Liverpool have been devastating. Not least against City in the Champions League or against a much fancied Roma team. It's also worth noting he has managed to barely feel the loss of the mercurial Coutinho by narrowing up his front three and relying on his young pacy wingbacks to fill the void.
Looking at all of this and throwing where Arsenal were at the time in the mix, it's hard for me to feel that we may well have been champions under him by now, if not very soon. I respect Wenger for everything he did. I'm definitely not someone to bash him. But we all knew we needed change and we needed that new energy. We've got it now and 12 games without a defeat is testament to where we could have been.
Can Emery achieve what Klopp already has? That's a story for another day. But for today I have to wonder what Klopp would have done three years ago for Arsenal, and maybe we would still barely know anything about Unai Emery because we'd be too happy with our own manager.
This will be the first real test of Emery's Arsenal. He's had time to work with the players and staff, he knows a little about the league now and most importantly he knows what his players are capable of.
Offer me a draw right now and I'll snap your hand off. Liverpool are a very good side with a manager who, as demonstrated, usually gets it done. What a shame he wasn't Arsenal's manager three years ago.
Arsenal vs Liverpool is this Saturday (November 3rd 2018 17.30pm)
View a Printer Friendly version of this Story.
Could Arsenal Have Been Klip Klopping Along By Now?
Discussion started by Arsenal Times , 01/11/2018 18:02
Arsenal Times
01/11/2018 18:02
What do you think? You can have your say by posting below.
If you do not already have an account
Click here to Register
.
Edited 1 time(s). Last edit at 2018:11:04:19:13:09 by Padre Pio.
Merlion96
04/11/2018 11:20
Cheers!
.
It made all my writings here so gaudy and out-of-date.
---
'The more things change, the more they remain the same' Alphonse Karr.
Sorry, only registered users may post in this forum.