Transfer and Gazidis Blues. Ins and Outs?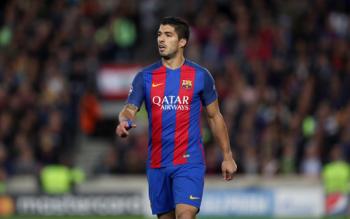 Only a Quid
By Young Hans Solo
June 30 2017
So far I don't really have a lot of faith that we are going to be in a better position next season. I know it's early days, but I list and explain my reasons below:
: The Ox is quite possibly going to Liverpool after finally starting to find form and
fitness.
: Wilshere will probably be sold on the cheap because we've carried him too long or worse
stays and continues to be injured on 100k a week.
: Giroud is going to West Ham quite possibly despite us still not having a replacement even
close.
: Koscielny is being chased by other clubs and at 31 could well look at them.
: Nobody wants Ozil so we may end up losing him for free next year
: Sanchez is quite possibly going to City or would go on the cheap to Bayern as they can't
afford him.
: Bids rejected for Lemar and Lacazette and neither seem that interested in joining us
anyway based on their quotes about not forcing moves and wanting CL.
: We seem to be trying to seem like a big club going after Mbappe knowing full well he won;t
sign for us.
: Wenger is still here.
: Bould is still here
: We have however, signed what looks like a decent full back.

This was supposed to be a summer of Positive change. So far, it seems like all the likely scenarios see us, at best, being no worse off. But certainly not stronger. As it currently stands in early summer we could be significantly worse off.

On top of this you have that pr*tt Gazidis is begging us to support Wenger. Does he honestly think if we start the seaosn without positive change that we can do that? And as soon as the losses begin (which they will, inevitably) fans wil turn again, as (imo) they should.