Five A Side Tournament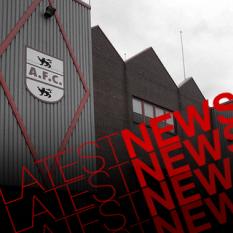 By Stomp Admin
March 13 2012
On Sunday the 27th of May 2012 the Airdrie Supporters Trust are running a Five a Side Football Tournament to be held at the Excelsior Stadium.The competition will be split in to two sections an U35's and a 35's and over section.
Entry to the tournament will be £50 per team each team consisting of five players and two subs.
Rolling Subs will be used.
All teams must be registered by 9:30am to allow for a prompt 10am kick off
Depending on Numbers it is hope the competition will take on the following format.
Four Team League - Top two teams go on to play for a Champions Plaque in a knock out competition.
- Bottom two go on to compete for shield in a knock out format.
Please note - We are hoping to make this an annual event and as such the trophies will remain with the Supporters Trust a commemorative trophy will be given to the winners to keep.
Every team will play a minimum of five games through the day.
See trust site for an application form - Airdrie Supporters Trust