Broomfield Stomp - Free to good home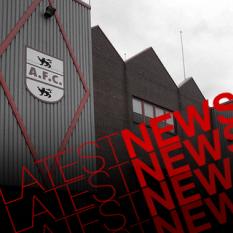 By Chris MacMillan
May 31 2018
Morning all, it's with great reluctance that I type this message but I am handing in my resignation to Sportnetwork and stepping down from the Broomfield Stomp due to work commitments and for personal reasons. Last season I never attended a single away game and missed at least five home games and that status will not improve this upcoming season, in fact if anything I'm only going to get busier in my personal life so it's time to pass on the baton.
Rab Bryce and I think Dougy Allsop started the Broomfield Stomp as part of the Rivals Network, I took it over in 2000 - 2001 when Rab became to busy with his job. When Rivals went out of business we moved to the new Sportnetwork and I wrote my first article as part of Sportnetwork close to 16 years ago to the day.
We've had good times and bad times, I've had threats of law suits and personal attacks but you know what all that came with the territory and made it interesting, i've tried to make the Stomp a safe place for Airdrie fans to post and in some cases that wasn't appreciated.
It is now up to someone else to take up the challenge, if no one does then the Stomp will close two weeks after this post goes live.
It's been an honour and a pleasure, but it's now time for the site to move on.