Euro Predictions game 1) France 2 vs. 1 Romania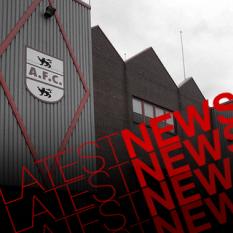 By Stomp Admin
June 10 2016
Olivier Giroud' opened the scoring for the competition host's France after Romania should have scored in the opening few minutes of the game. Romania levelled the scoring from the penalty spot when Bogdan Stancu slotted home. But it was Dimitri Payet "I just don't think you understand" who sealed the points for France with a stunning strike with two minutes to go.
The Prediction League.
There is a total of 16 entrants in to the Euro prediction league and out of those 16 only 13 made a prediction, sorry but there is nothing i can do to change that. To make things even worse for those who didn't predict I'm top of the league (alphabetically any way).
Prediction League Standings 10 Jun 2016

Pos

User Name

P

W

D

L

F

A

GD

Pts

1

Chris Mac

1

1

0

0

3

0

3

3

2

Sabby

1

1

0

0

3

0

3

3

3

Meesh71

1

0

1

0

2

1

1

1

4

StoneDiamondRugs

1

0

1

0

2

1

1

1

5

wilkman2112

1

0

1

0

2

1

1

1

6

Pesadilla

1

0

1

0

2

1

1

1

7

Diamond Sab

1

0

1

0

2

1

1

1

8

Tory Boy

1

0

1

0

2

1

1

1

9

Paddyc

1

0

1

0

2

1

1

1

10

The Man in Black

1

0

1

0

1

1

0

1

11

diamonds77

1

0

1

0

0

2

-2

1

12

DiamondF16

1

0

1

0

0

2

-2

1

13

CAB

1

0

1

0

0

3

-3

1
My prediction for the next three fixtures are
1 Jun 2016
14:00:00

Albania

1

v

2

Switzerland

-

11 Jun 2016
17:00:00

Wales

2

v

1

Slovakia

-

11 Jun 2016
20:00:00

England

2

v

1

Russia

-