Broomfield Stomp Prediction League Euro's 2016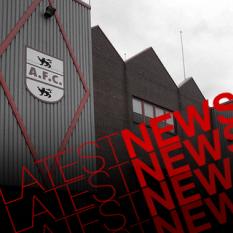 By Stomp Admin
May 17 2016
Let me start by thanking everyone for there participation in the 2015 - 2016 competition, as the organiser watching it come down to the final day and then the win coming down to goal difference was a joy. Pesadilla may not have the same fond memories of the comptition but Snowstorm47 will definately remember it.
Our target is as many entrants as possible paying £5.40ea. When the competition starts I will then arrange to transfer the money to the club and get a voucher towards a 2016/2017 season ticket.
The competition will start on the 10th of June 2016 when the France Vs, Romania game kicks off.
The Rules
1) To enter you must have paid £5.40 using the PayPal link below, I will not accept any other forms of payment. (If you give me £5 cash I will assume you owed me it and spend it on beer). You do not need a PayPal account to enter; there is an option to pay via a debit or credit card on the check out screen. You must also enter your Broomfield Stomp User name.
2) All payments must be made before 8pm of the first league match of the 2016 competition.
3) If you do not make your prediction before any match kicks off there is nothing I can do.
4) A list of competitors will be produced and attached to this page, if your name is not on that list then you have not paid your £5.40 and you will not be entitled to the prize.
5) All matches will be over 90minute regulation time, extra time and penalties will not count.
6) Any entry money left over will be used for a second voucher towards a second season ticket.
7) The prediction league cannot be locked to paid entrants only; so anyone can take part but only those who have paid the £5.40 before the first match icks off will win any of the prizes.
8) There will be no cash alternative offered.
On a side note thanks to everyone who has supported the various prediction leagues over the seasons, I'm very great full.
Click Here to make your predictions