Broomfield Stomp prediction league 2015 - 2016 registration.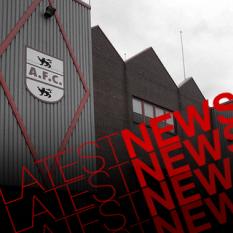 By Stomp Admin
May 4 2015
First of all thanks to everyone who took part in the 2014 – 2015 Prediction League, it was a close run competition and congratulations to StoneDiamondRugs after his second place last season he has stepped up to the podium this year. Also, well done to Meesh 71 in second spot, with Snowstorm47 and ATID picking up 3rd and fourth places.
I've not managed to speak to anyone at Airdrieonians FC but I'm positive we will receive their support for the idea, I will confirm the cost and the players name once one has been allocated, I will announce all when this are fixed up.
Like all previous season I will be entering and predicting 2-0 to Airdrie in every match and will add £25 to the kitty, so in essence we need to get 30 people willing to pay £5.40 for a chance to win a signed shirt at the end of season 2015-2016.
The Rules
1) To enter you must have paid £5.40 using the PayPal link below, I will not accept any other forms of payment. (If you give me £5 cash I will assume you owed me it and spend it on beer). You do not need a PayPal account to enter; there is an option to pay via a debit or credit card on the check out screen.