Semi Final matches to be played this weekend Saturday 16th April, Good Luck to everyone
Final to be played Saturday 30th April.
Match A Foreverclaret v Exile
Match B Halesowen Wolf v Alfie
THE CUP RULES
Similar format to Naps Table, except:
1. Cup competition require 3 selections, each selection £5 each way or £10 win, with your score being the total + or - your 3 single selections have won or lost, please remember there is a JOKER to be played and you must type alongside one of your chosen 3 horses the word JOKER, this horse will be worth double points. The JOKER option will run all through the competition and you are allowed 1 JOKER per round.
2. IMPORTANT PLEASE READ
THE FIRST 8 highest points scorers ONLY, from all the entrants in the preliminary pool round will go forward to the quarter finals and will play off in the quarter final cup ties. The quarter final ties will be made up of:
Quarter Final matches played 26th March
Match A - 1st in pool rd v 8th in pool rd
Match B - 2nd in pool rd v 7th in pool rd
Match C - 3rd in pool rd v 6th in pool rd
Match D - 4th in pool rd v 5th in pool rd
Semi Final matches played 16th April
Winner match A v Winner match D
Winner match B v Winner match C
Final 30th April
winners of each semi final
3. Non runners will result in the favourite in the race becoming the selection to win; if more than 1 favourite in the race; the favourite horse with the highest racecard number will be selected; if non runner occurs due to meeting being abandoned; the favourite in the nearest timed race in the first meeting alphabetically taking place will become the win selection. In the event of more than one favourite at the off, the highest numbered favourite on the racecard in that race will be the win selection.
4.In the event of both teams tieing in terms of profit or loss; the finishing positions of each of the 3 horses will be added together and the team with the lowest finishing total of the 3 horses will be the winner.
5. Any no posts count as losing bets and the competitor will be eliminated from the cup competition.
6.The finishing position of the horses will be as shown in the GG.com site and falling, pulled up or unseated horses placings will also be shown as the position occupied by the GG.com site in their official placings of the horses in that race.
7. Each way betting is only permitted in races of 5 or more runners and is not permitted where the selection starts at odds on prices. In either case the selection will be treated as a win bet only.
---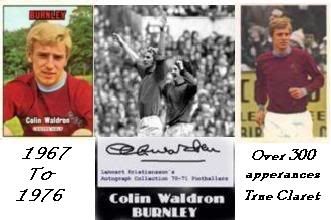 .............
"Say no to the car scrappage scheme"
Ex Aintree Naps Champion
Ex Naps Champion
Ex Cheltenham Naps Champion